PROCESSING
It's all about adding value to the seeds while transforming harvested seeds into marketable seeds. Seed processing encompasses various essential steps required to prepare the harvested seed for sale.

The primary steps involved in the processing cycle are as follows:

Drying the seeds to attain safe moisture levels.
Eliminating undesirable materials such as weed seeds, other crop seeds, damaged or deteriorated seeds, stones, chaff, straw, undersized and lightweight seeds.
Ensuring uniform size grading and applying seed treatment methods to improve the overall seed quality.

The specific processing cycle may differ depending on the crop type.

Processing Facilities:
Mahyco operates processing facilities with a total capacity of 350 metric tons per day. These processing plants, located at Dhanora (Maharashtra), Kallakal (Telangana), Nizamabad (Telangana), and Saha (Haryana) are specialized in handling hybrid varieties of cotton, vegetables and field crops.

Additionally, there are contract processing plants dedicated to high-volume crops with a capacity of 500 - 1500 metric tons per day. These contract plants are situated in Raipur (Chhattisgarh), Sonipat (Haryana), Ganganagar, Kota, Banswara (Rajasthan), Vijapur, Modasa, Bayad (Gujrat), Hathras, Aligarh (Uttar Pradesh), Kashipur, Rudrapur (Uttarakhand), D'Raja (Maharashtra), and Bargarh (Odisha).

For cotton processing, Mahyco has a unique Weak Acid Delinting setup with a capacity of 2 metric tons per hour with integrated facility of online processing, treatment, drying and packing.

Seed Storage:
Mahyco employs conditioned warehouses for short-term and long-term seed storage to ensure zero loss in quality parameters, such as viability and vigor. These conditioned warehouses maintain constant temperature levels and relative humidity, monitored digitally at predefined intervals. Air conditioning and dehumidification equipment have adequate backup support.
The conditioned warehouses have a seed storage capacity of 5,500 metric tons.

Mahyco also uses Hermetic Cocoon bags for the Short-term storage of Field Crops.
Cotton Packing Setup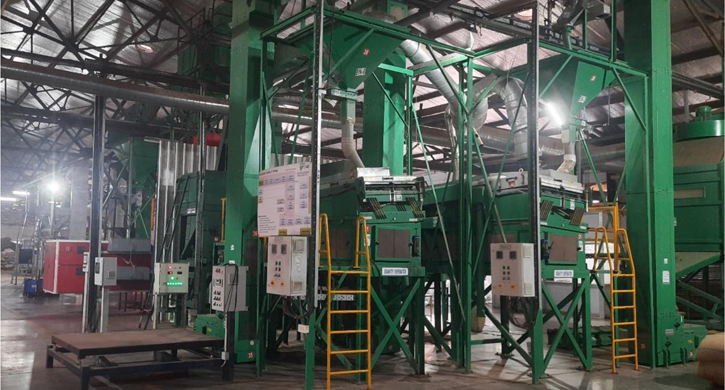 Cotton Processing Setup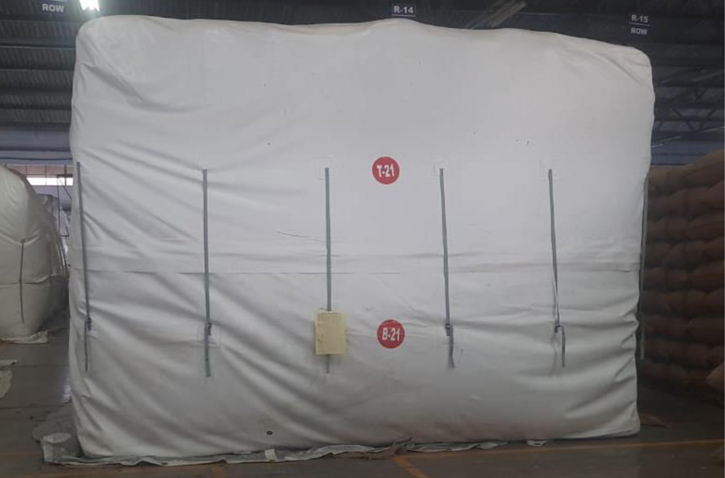 Hermatic Cocoon Storage