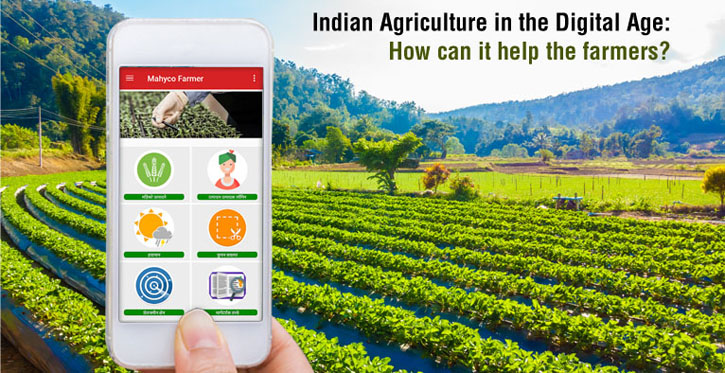 INDIAN AGRICULTURE IN THE DIGITAL AGE: HOW CAN IT HELP THE FARMERS?
With the advent of the digital age, latest technologies are making its way to Indian farmlands. While there are several technological developments that can be hailed as a boon to the Indian farmer, none have been as great as the entry of the smartphone to the hinterlands. With number of smartphone users in India pegged at 339.95 million for the year 2018, mobile applications and technology have made huge forays even into rural India.
Today with apps such as Facebook and Whatsapp, the farmer is more up to date with current agricultural technologies along with being better connected to his farming community. Yet, there are some agriculture-specific Indian apps that could really enhance and amplify the Indian farmer's productivity and keep him aware of factors to help him get a bumper harvest. Keeping the interest of our farmers first, Mahyco has recently developed "Mahyco Farmer App" to provide exclusive discounts on row crop and vegetable seeds. In addition, this app also gives regular climate updates, information about nearby market prices, as well as farmer testimonials. It is currently available on the Android platform and can be used in English as well as regional languages, currently being Marathi, Kannada, Telugu, and Gujarati.
The app is already popular with our production farmers and we have also started enrolling commercial farmers. During a pilot in the last season, over 750 farmers availed the benefit of digital discounts on our products using this App. Currently; we have over 10,000 farmers who are registered with us through this App and hoping to reach many more!
Get the new Mahyco Farmer App here: https://play.google.com/store/apps/details?id=com.farmer.myproject
Team Mahyco